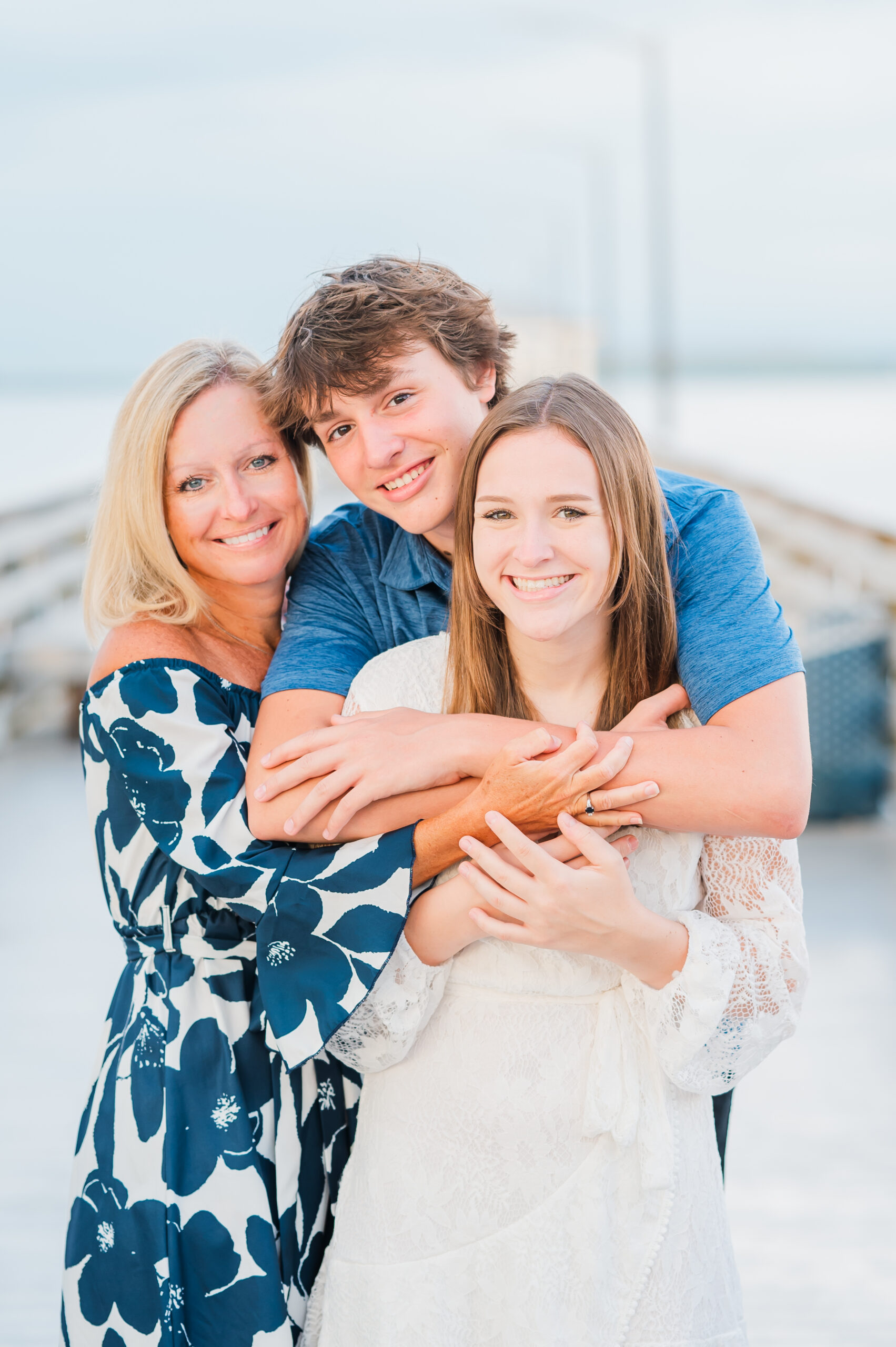 I became an ISR Instructor in 2005  after my daughter completed the program at 18 months. I was so inspired by her abilities that I decided to join the organization myself.   I wanted to share this gift with every child possible.
Growing up in Florida (I was born and raised in Jupiter, FL), water was unavoidable.  I grew up going to the beach and boating, and actually had a near-drowning incident myself in the ocean at age 8.  This experience is another reason I saw the importance of ISR.   It gives families the peace of mind so they can enjoy the water and not fear it.
After graduating from the University of Florida, I moved to Tampa, and once again was in a community surrounded with water.  In Florida it is inevitable, so it is best to be prepared. Now as a mother of 2, I love spending my summers in the pool, at the beach, or boating with my family.  Having a confidence in swimming at a young age has given them many positive experiences.  Thanks to ISR, my children have never had any fear of water because they have been ISR Self-Rescue® skilled from an early age. Every child should have that luxury.
With the drownings that often occur in Florida, there is an urgent need to teach as many children as possible ISR's Self-Rescue® skills.  ISR's mission is to see that "Not One More Child Drowns."  Every year I look forward to working toward that goal. Hearing countless survival stories from my families confirms having these skills save lives. I enjoy watching my students gain confidence in the water as they become skilled.  Even after 16 years, my students amaze me every day!  Thank you for putting your trust in me.